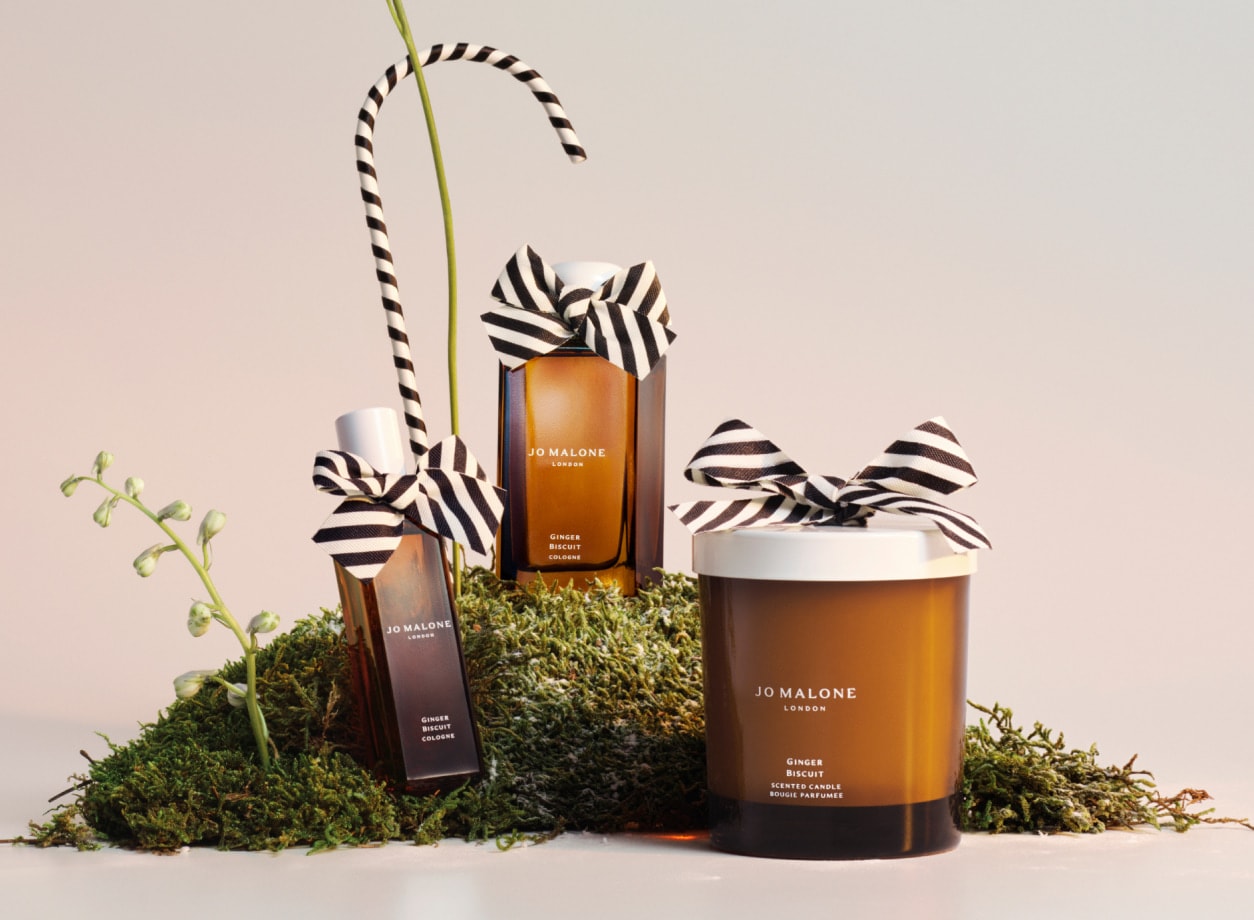 How does one take a very British biscuit – which can be traced back to Queen Elizabeth I – and translate it into a scent that is as comforting and delicious as it is modern and wearable and works beautifully for Christmas and beyond? The answer is twofold: Ginger Biscuit, our latest festive fragrance. And a lot of imagination from Céline Roux, our Global Head of Fragrance.

'It's a scent that surrounds you with comfort. So irresistible.'
'This was such a nice, fun one to be able to explore,' says Céline. 'Gingerbread has this delectable mouth-watering scent and a very specific texture. And so what we wanted to achieve is that contrast between the buttery, crumbly texture and the zing of the ginger.' What seems like an almost intangible, impossible feat has been realised because when you smell the fragrance, you are somehow transported to exactly that: that buttery, grainy texture and the freshness of the ginger. Or, in Céline's words, 'You're there'.
It is an idea that began to form many years ago when Céline worked on Sugar & Spice, a collection of scents launched in 2013 that was thoroughly inspired by British puddings: 'It was a bit of an eccentric idea to do that collection, she says, smiling, 'but it really embodied English eccentricity. The thing is, when you are not English you don't really know about English puddings and I discovered the treacle tart, Eton mess, sticky toffee pudding, pavlova, ginger biscuits… So now,' she says laughing, 'I am the defender of the English pudding.'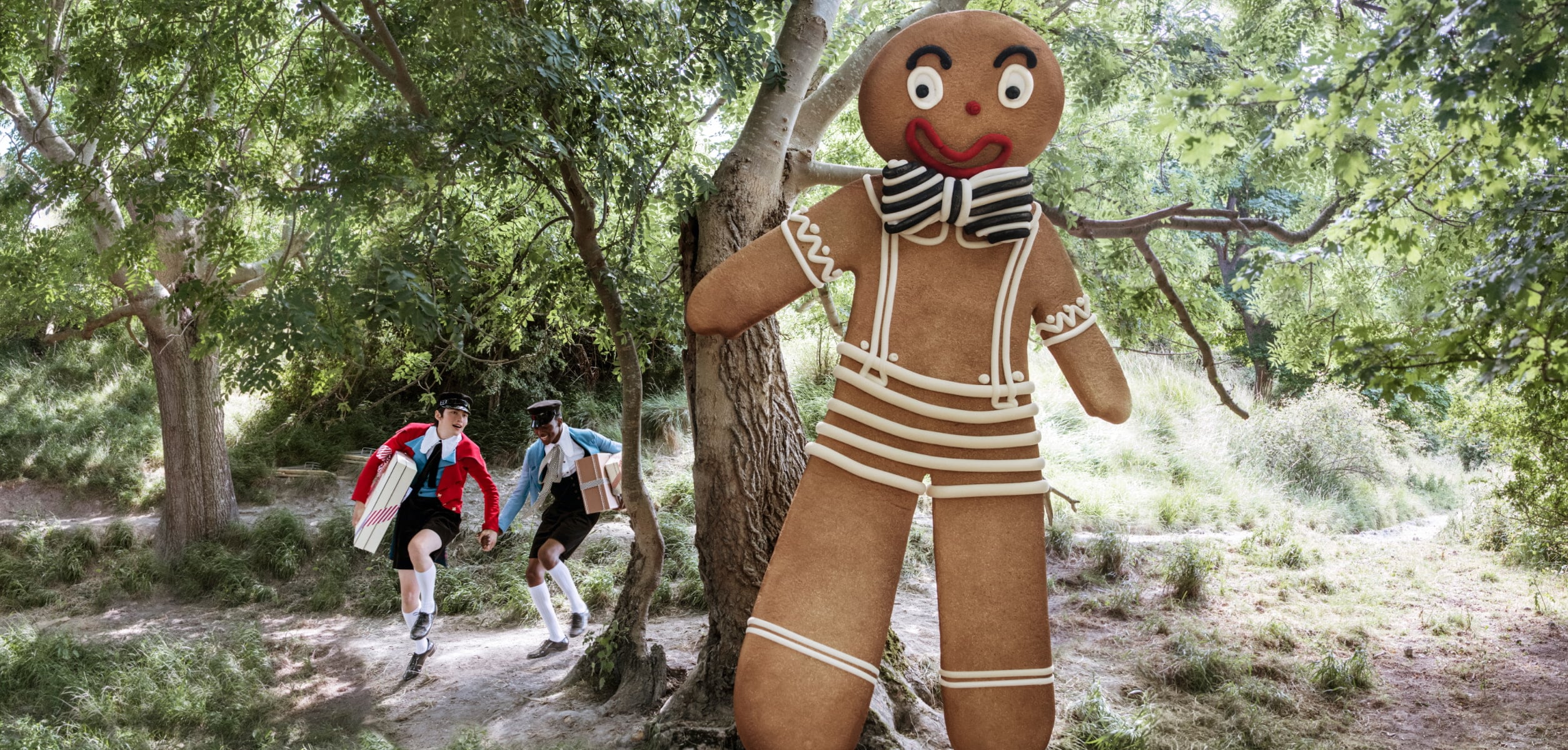 The actual work was no less enjoyable. It began with a jaunt to Fortnum & Mason, the iconic London department store – aka a gastronomic delight famed for its wicker food hampers and distinctive eau de nil-hued bags. 'I remember buying the ginger biscuits there, you know, in that beautiful green package and oh!,' she says, her eyes widening with glee as she drifts off. Céline chuckles as she recalls the day; 'I bought half the store that day – there was so much sugar'. The unapologetically sweet-toothed as well as the diehard gourmand fan is likely to be salivating at the thought. That said, anyone expecting Ginger Biscuit – which comes in both a cologne and candle – to be intensely sweet or traditionally gourmand, will be wide off the mark and nicely surprised. As will those who would usually bypass a gourmand scent. 'Ginger Biscuit is not sugary sweet at all,' emphasises Céline. 'If it was, it just wouldn't be wearable. We have a lot of creamy wood notes in the formulation; you need the elegance of the wood to make it wearable. There's also some natural ginger, which brings a zingy freshness and balances out the sweetness, and vanilla absolute.
When you create scents like this, you need the best quality vanilla so that it is not candy sweet. So, what you get instead is a mouth-watering gourmand.' The minimal number of ingredients used in the concoction has been key to the success of the scent. 'If we used a lot of ingredients, the scent would become too opaque. So,' explains Céline, 'even though we have heavy ingredients, we have used less of them, so there is still this freshness, which is very much a Jo Malone London trait.' In addition, you can also expect an inviting, comforting and reassuring scent. 'I think particularly right now when we think about the world we are living in, there is something really nice about having a sense of reassurance, no? This is a scent you just want to wear again and again. I'm actually burning the candle now.' She picks it up, breathes in the scent and smiles: 'It's a scent that surrounds you with comfort. So irresistible.'