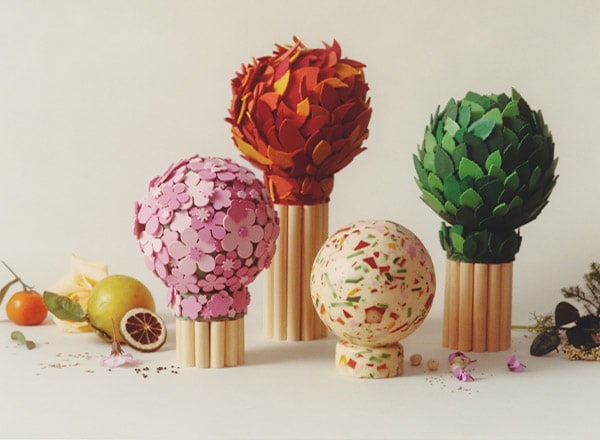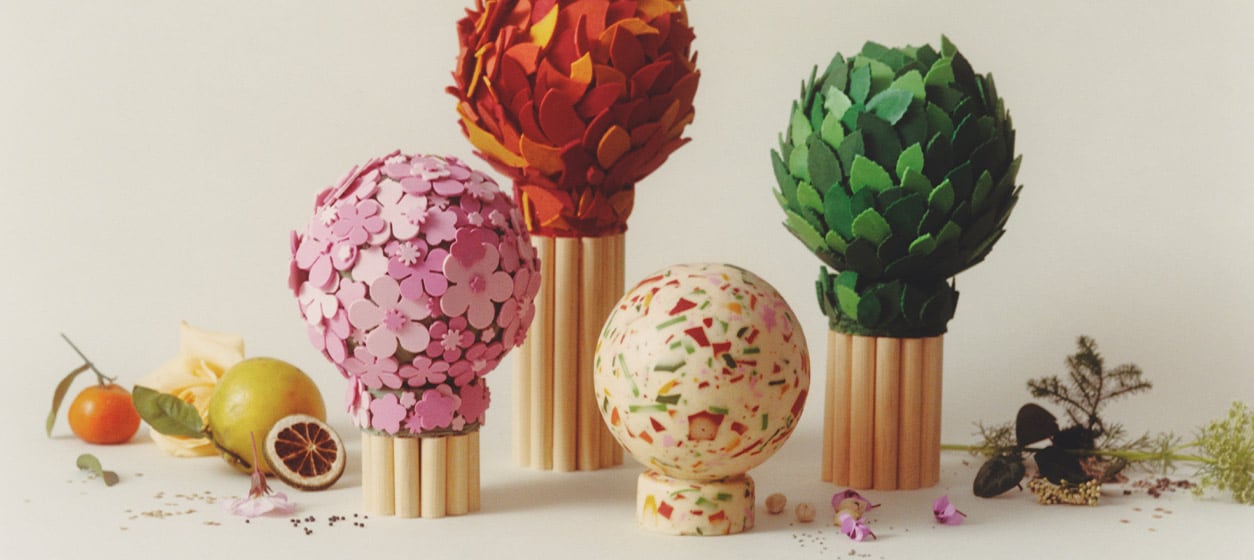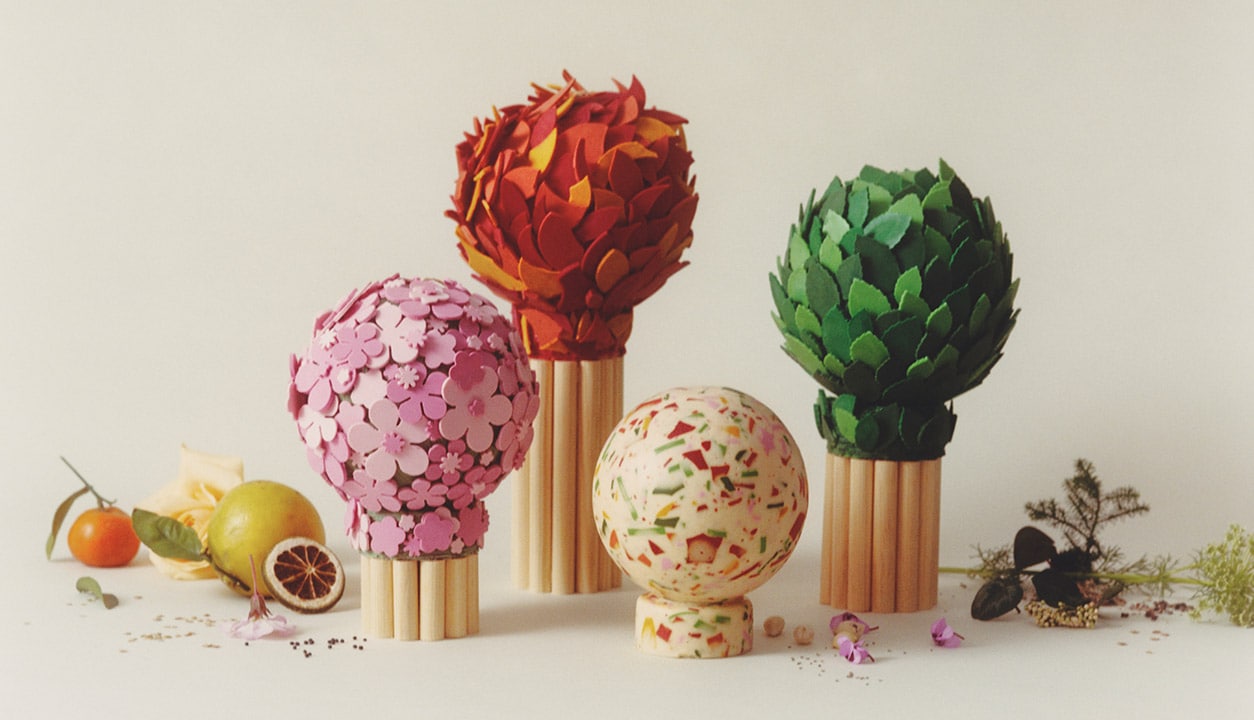 The result is four chocolate spheres, each with their own unique olfactive and decorative elements that take us through Young's idea of spring in all its multi-faceted and transformative glory. 'The first one is covered in different shades of green leaves,' says Young. 'And then I've used pure distilled organic essential oils to give the smell of a green spring. It smells like new buds that have opened and cut grass, the first smells of chlorophyll green.'
Next up is blossoms, which reminds him of a cherry blossom tree which grew in the garden in the little mining village where Young spent his childhood. Today, he lives in Walthamstow, London and works in Islington, where blossom trees line the streets. The bold pink blooms which cover this globe have a pop, cartoon-like sensibility, like a chocolate Takashi Murakami flower. 'For the smells, I've used a blend of jasmine, ylang ylang and geranium. Really soft perfume oils, so that it smells of spring flowers' says Young.
"'Spring for me has always meant that fun starts again.'"
Chocolate, rather like fashion and fragrance, has always been interpreted in a seasonal way, with different products offered for different times of the year. 'Spring and summer tend to be more floral and fruity and lighter,' says Young. 'And in winter it tends to be a stronger, more robust, comfort food direction.'

The optimistic nature of the Jo Malone London Spring Artist Series proved to be inspirational. 'I want people to look at it and smile because I think with any artist, whatever you make that comes out of your hands, if you're happy with it, you need to get joy from looking at it,' says Young.