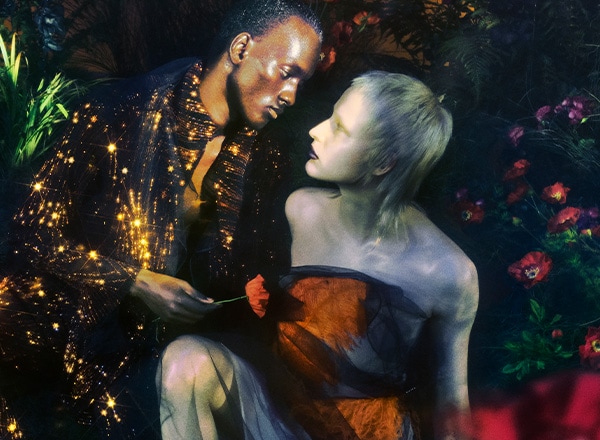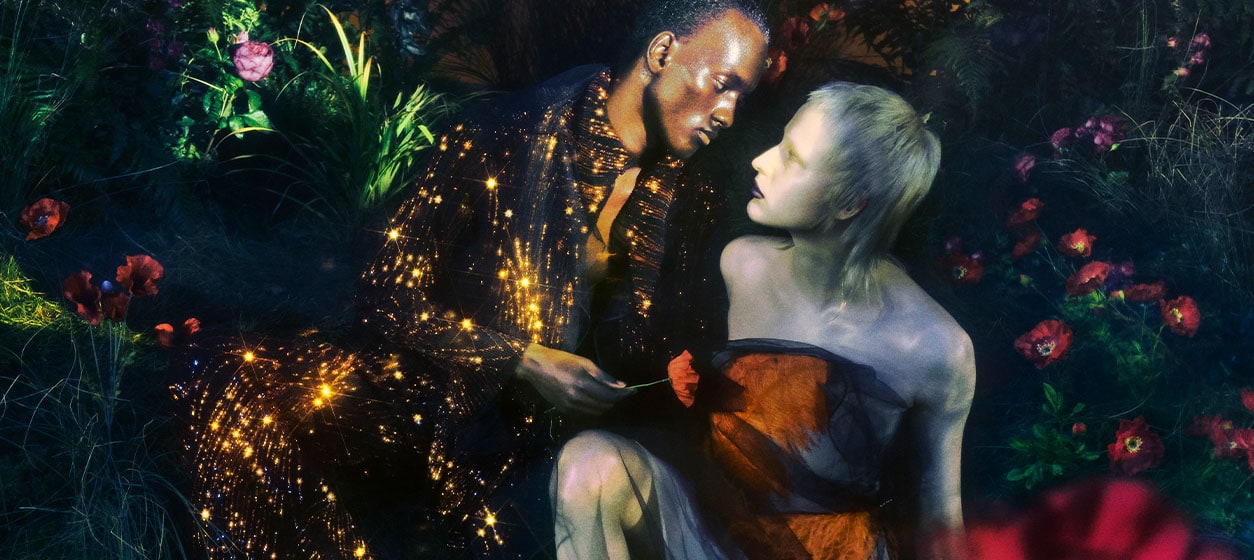 Cologne Intense
A treasured story
Cologne Intense is a collection of alluring, powerful scents that are richer, deeper and more intense than the rest of our fragrances. 'Most of the scents we create are quintessentially British and find inspiration in British landscapes, traditions and ingredients,' Céline Roux, Global Head of Fragrance, explains. 'But with Cologne Intense we allow ourselves to find inspiration from trips we have taken and ingredients we have discovered from further afield. We often look to captivating rituals, ceremonies and local traditions as a starting point; I like to imagine a mysterious midnight garden, filled with all the ingredients – such as plants or flowers – that we have been inspired by on our travels. It could be Indian jasmine sambac, vanilla from Madagascar or myrrh from the Namib desert that captures our imagination but, whichever it is, Cologne Intense fragrances offer warmth, depth and volume, while retaining the clarity and naturality that Jo Malone London is known for.'

'Each time we create a new Cologne Intense, we are inspired as much by experiences as we are by ingredients. Jasmine Sambac & Marigold started with a dawn visit to the fields where the jasmine sambac buds are picked before being taken to the flower markets of Tamil Nadu, while Vetiver & Golden Vanilla involved a trip to the tropical undergrowth of Madagascar to see vanilla orchids harvested by hand. Cologne Intense has the power to transport you to different times and places,' explains Céline.
Much like all our Jo Malone London scents, a Cologne Intense will feature just a small number of ingredients – Cologne Intense fragrance – Oud & Bergamot, for instance, features 10 – so when you smell it, the key ingredients always shine through, and you get that sense of clarity as well as volume. The result? Each Cologne Intense fragrance has a warm, sensual dimension that draws you to it. Hypnotic and mysterious, they celebrate rare and rich moments.
The first Cologne Intense fragrance – Oud & Bergamot – was created more than 10 years ago and inspired by the Middle East. 'Combining the nobility and enveloping scent of oud with the brightness of bergamot, it has become one of our most beloved fragrances,' notes Céline. 'Since then, we've travelled to faraway lands all over the world in search of inspiring traditions and treasured ingredients, to create a whole range of mysterious and sensual fragrances.'
Just as the olfactive approach to creating a Cologne Intense scent is different, the packaging and creative story also sees a step change. 'The ingredients that go into the fragrances are often rich and rare. This is reflected in the new bottle design, which makes use of deep, warm colours that call to mind precious stones and jewels. As the fragrances themselves are so sensual and intense, the images we  create around them also celebrate the sense of mystery and discovery – speaking to the idea of travelling to distant lands and uncovering rare treasures,' explains Global Head of Creative, Wandjina. 'We've intentionally created entire landscapes with our new imagery, beckoning the viewer to come closer and explore the captivating world that Cologne Intense represents. Above all, the imagery is sensory, because that's what the collection is all about: deep feelings of allure, mystery and intensity, rooted in the olfactive profiles of the fragrances themselves.'
Which treasured Cologne Intense fragrance will you choose?