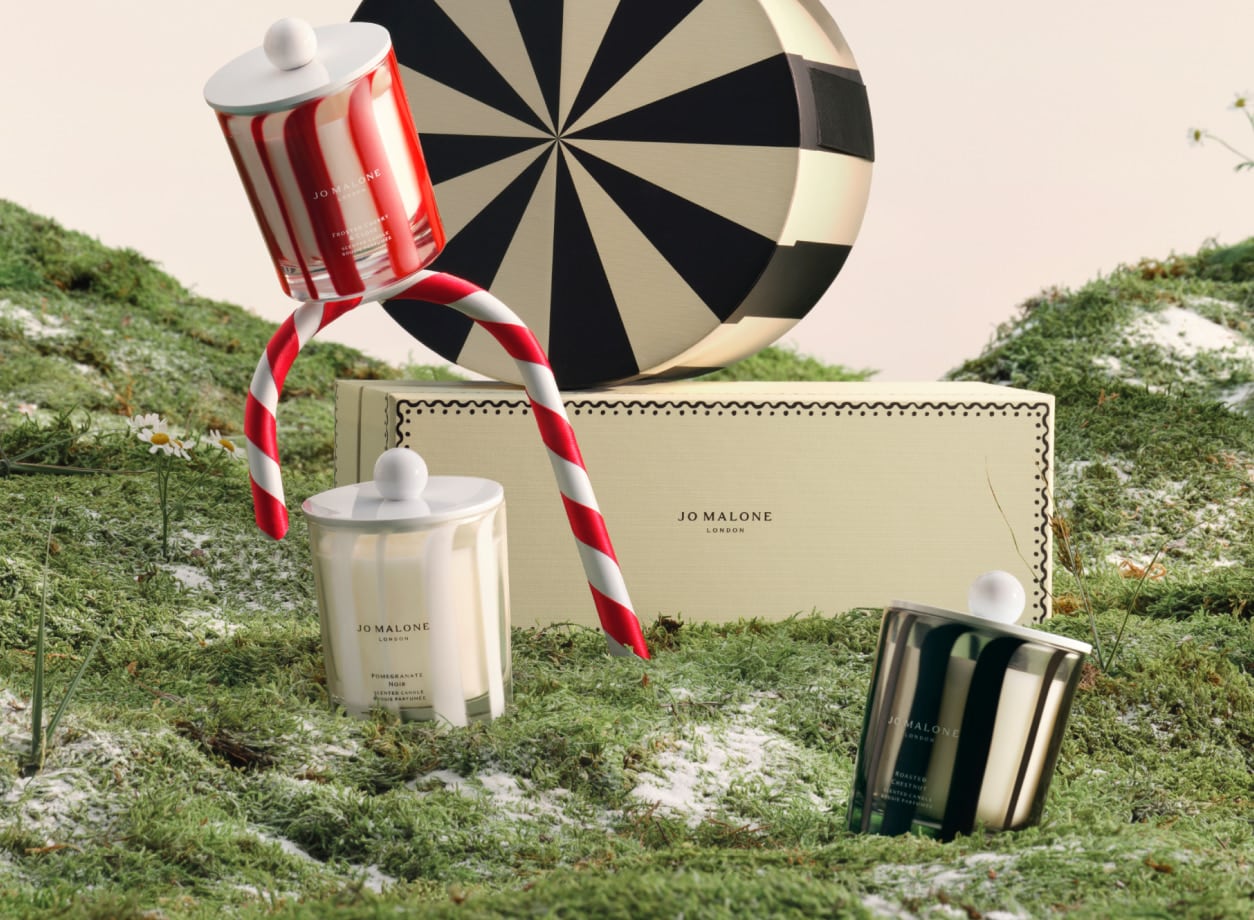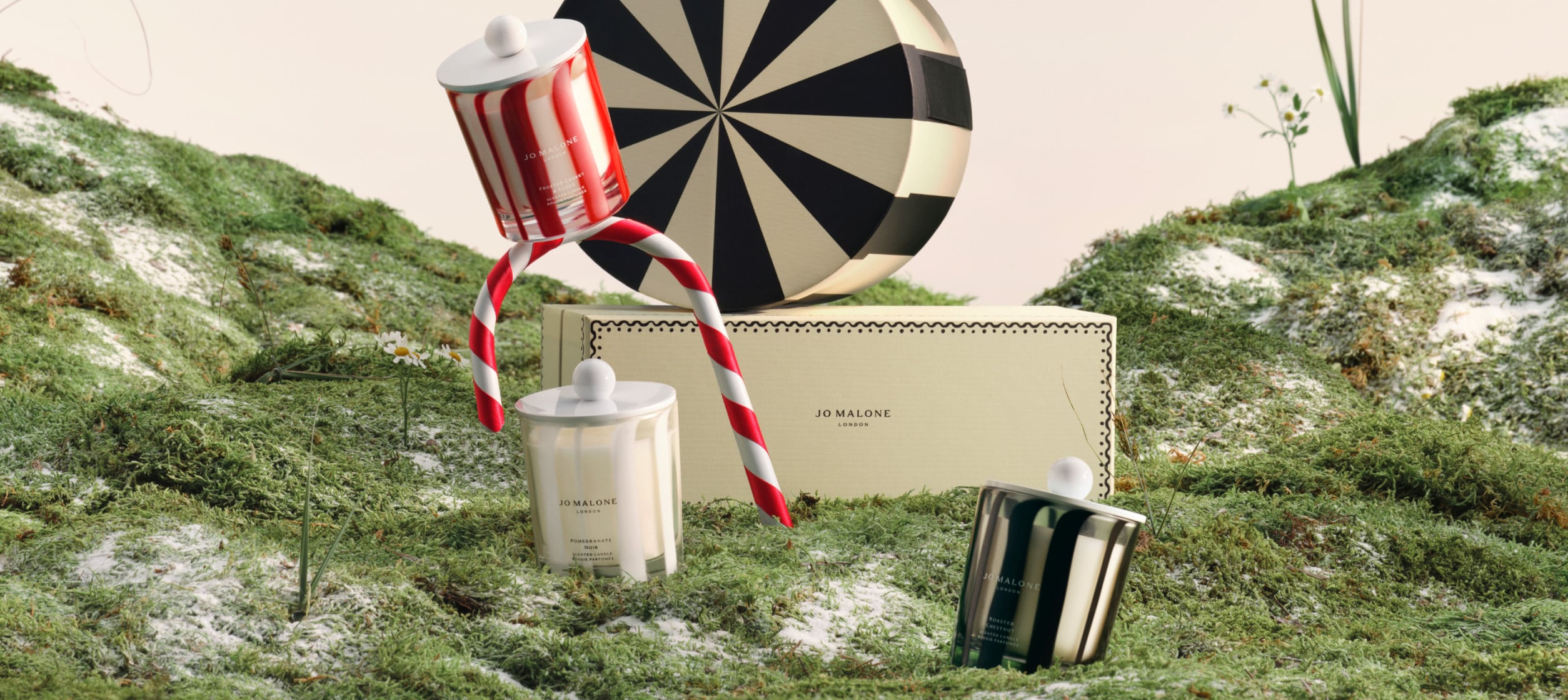 Christmas Hosting With Jo Malone London
Of all the things friends are good at, whether running 10k a day or reading a book a week, the most jealousy is reserved for those who can entertain with the ease and grace of a swan. Those who embrace you, take your coat and slip you a cocktail before you've even said hello. Circulating canapés and sustaining small talk while they're stuffing a small bird, or assembling a pyramid of profiteroles. Their house is always warm. You can feel it before you even open the door. The same goes for the smell, which has you swooning the second you walk in. It's never not perfectly lit and every seat is more inviting than the last. You know this person to be The Perfect Host. It's an art, but one that can be learnt – heed the below and you're halfway there. 
It's Christmas Eve and you've got 12 people coming round. The house is fresh, the tree is lush, the fridge is full. Spare your guests the stories about how your local supermarket was out of oranges and that your soufflés collapsed but be sure to listen to theirs. About how they still need to wrap presents and make a nut loaf because Uncle Will has decided he's vegan. Music is a must to accompany the chatter, so have a yuletide playlist prepared. Skip on the predictable, melancholy songs and instead put on some jazz. Lamps should glow and flames flicker as the smell of Myrrh & Tonka candles fills the house. Remember: you can never have too many candles. Except for in the downstairs bathroom of course, where you should have only one. Something sumptuous and woody, such as Roasted Chestnut, which, alongside
Frosted Cherry & Clove and Pomegranate Noir, makes up one third of the Gingerbread Land Home Candle Trio. Housed in beautiful striped glass vessels, they're ripe for repurposing when the festivities are done. Fill with cotton wool pads, Quality Street or loose change – a simple way to elevate your every day. A Peony & Blush Suede Body & Hand Wash by the sink will go a long way, making a task as mundane as handwashing feel decadent and glorious. The stakes of charades can be upped by adding a prize to the mix. There's nothing like a Pine & Eucalyptus Candle to boost the concentration and commitment of your guests. It's the festive blend of pine, eucalyptus, cinnamon and cardamom that does it. The perfect scent for Christmas morning, and one that would certainly help with wrapping presents and making nut loaf.
Spending Christmas with friends is an opportunity to eschew the family traditions you've always thought were a bit odd. Finally, you can swap that 11am eggnog for champagne with a drop of cassis, and a Secret santa that's sponsored by plastic with one where gifts are homemade or, may we suggest, scented? There's no kids table, nor septuagenarians asleep on the sofa. As you'll be spending most of your time at the table, it makes sense to focus your attention there. Whatever style your napkins, whether white, tartan, striped or scalloped, mist them with Orange Bitters Cologne. It's a heavenly surprise for guests when they unfold their linen or wipe the remnants of cranberry sauce from their chin – a detail that they'll still be talking about on New Year's Eve. To further elevate the proceedings, place a bow-tied Christmas Cracker at each place setting. Filled with decadent, fragrant miniatures they're the perfect accompaniment to spending the day with people you may not share DNA with but adore all the same. Inevitably guests will stay over despite saying they'll take a taxi home. Perhaps because they know you're the kind of host who leaves a Lime Basil & Mandarin Travel Candle on the bedside table, with a stack of fluffy towels on the bed.
After a week of near-constant carousing, a cosy evening in on the sofa is needed. To rest and regroup. To catch up on Christmas specials, pile a plate high with leftovers and be left well alone. Though make no mistake, this night should be treated with the same reverence as if you were hosting for 10. The ambience must be perfect, which starts with a twinkling tree and ends with candles big and small. On windowsills, coffee tables and mantelpieces, where a fire stuffed with logs roars and crackles below. And if you're not in possession of one, don't worry, because our Glowing Embers Townhouse Candle is the next best thing. Supremely elegant in a textured ceramic vessel, it fills rooms with the comforting scent of wood and smoke. Although bed will beckon, consider a bath first. With a glug of Peony & Blush Suede Bath Oil, it's a chance to lie back and congratulate yourself. Because this holiday season, the perfect host was you.