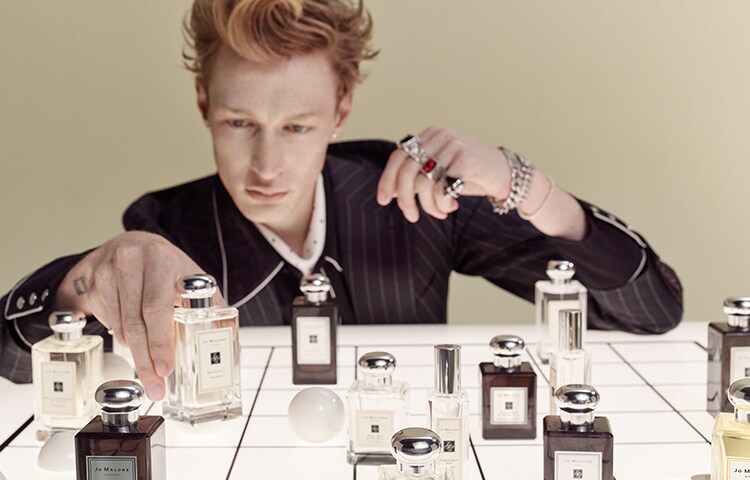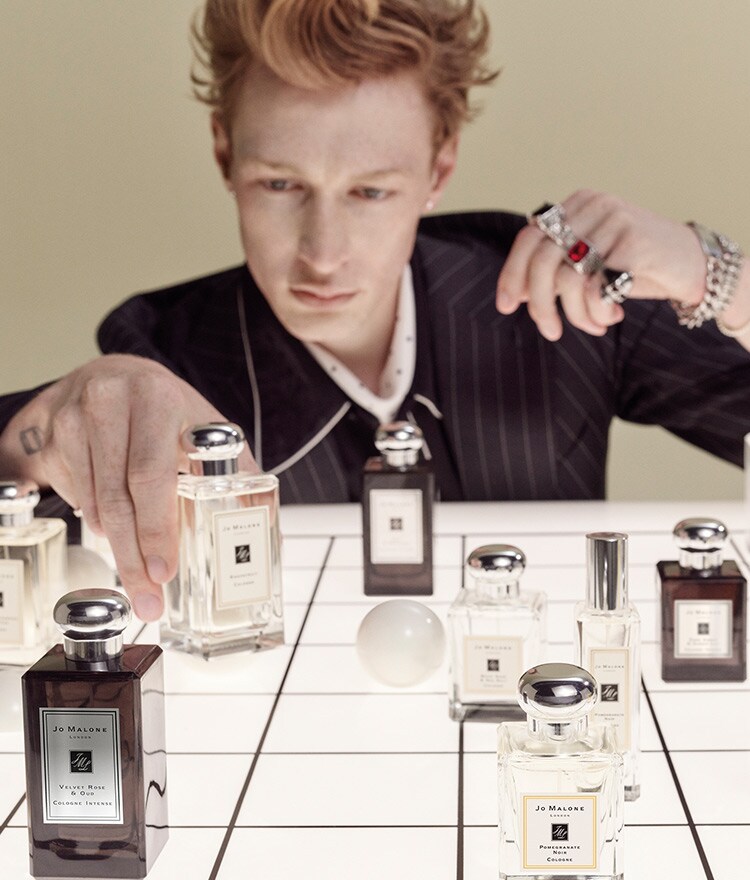 As you know by now, here at Jo Malone London we like to do things a little differently - to swim against the tide, so to speak. There are various intellectual theories regarding scent selection, but we favour personality and instinct. Our Head of Global Fragrance Development, Celine Roux shares her rules for fragrance discovery.
You needn't opt for just one scent either, Scent Paring encourages you to be experimental by layering fragrance to create something uniquely yours. Be it spraying one scent and then another or mixing a Body Crème with a cologne. So mix your citrus, with your floral and a bit of spice to your heart's content. Because some mornings you want to feel a little flirty, Peony & Blush Suede with Tuberose Angelica is always a good option whilst other days you just want to be cosy, try Wood Sage & Sea Salt Cologne with Dark Amber & Ginger Lily Dry Body Oil.
It can help to know about top, heart and base notes and all that jazz - to establish what the immediate impact of the fragrance is and how it might last on the skin. But you needn't get too caught up. Celine says 'intellectual tools are great at letting you know what's in a fragrance, but they can't tell you how it will make you feel. Scent and emotion are intrinsically linked.'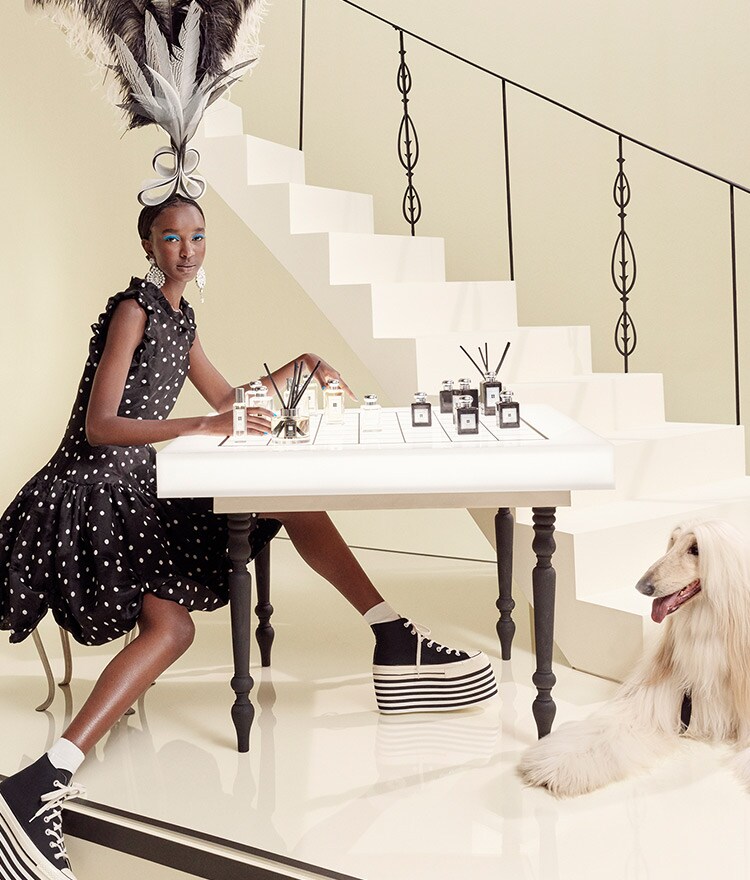 How Do You Know It's The One?
'If you like it, it doesn't matter!' says Celine.  'If people compliment you then, of course, it is a boost. Wearing fragrance is like choosing clothes - if you feel comfortable and confident, then it works.' But for those who need a little hand-holding, our Stylists are rather well-versed in the art of scent selection. So book a little me time and visit a store for a personal consultation or a scented Hand & Arm massage - and you thought fragrance shopping was stressful.
At Jo Malone London, each of our fragrances are created for both men and women alike. Our whole premise is to push boundaries. Celine explains: 'We develop scents in new olfactive territories, which are both unexpected and wearable.' You won't see any names like Flirty Pink Water here. Our fragrances are named to honour our ingredients, take Lime Basil & Mandarin or Blackberry & Bay. Both with intricate fragrance architecture intended to produce beautiful clarity. So the scent is…. well… all about the scent.
All families are complicated - even the scented kind. You'll probably have an inclination towards a particular fragrance family, but no one likes to be typecast. As Celine says: 'Fragrance can alter your mood and make a statement, so don't limit yourself by sticking to a singular familiar fragrance family like woody or spicy. It's fun to take risks.'

The family politics cheat sheet to bear in mind:

Citrus - Refreshing, energising and enlivening
Fruity - Juicy, luscious and enticing
Floral - Delicate, smooth and intoxicating
Spicy - Fresh, passionate and vibrant
Woody - Earthy, warm and seductive
"Wearing fragrance is like choosing clothes - if you feel comfortable and confident, then it works"