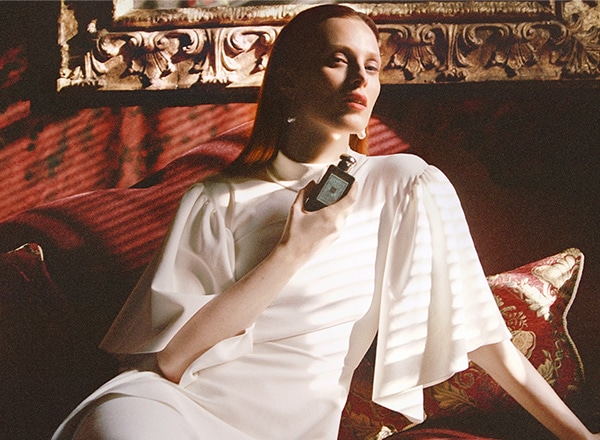 It takes something rather special to turn Jo Malone London Girl Karen Elson's head when it comes to scent. A Red Roses devotee with a soft spot for Wild Bluebell too, Karen's heart seemingly belonged to English gardens; a spritz of her beloved scents was enough to transport her to childhood memories of days spent growing up in the north of England and hazy floral summer evenings. We've always known though, that Karen is tempted by adventure and our latest Cologne Intense additions have certainly got her questioning her allegiance, leading her to delve into the dark side…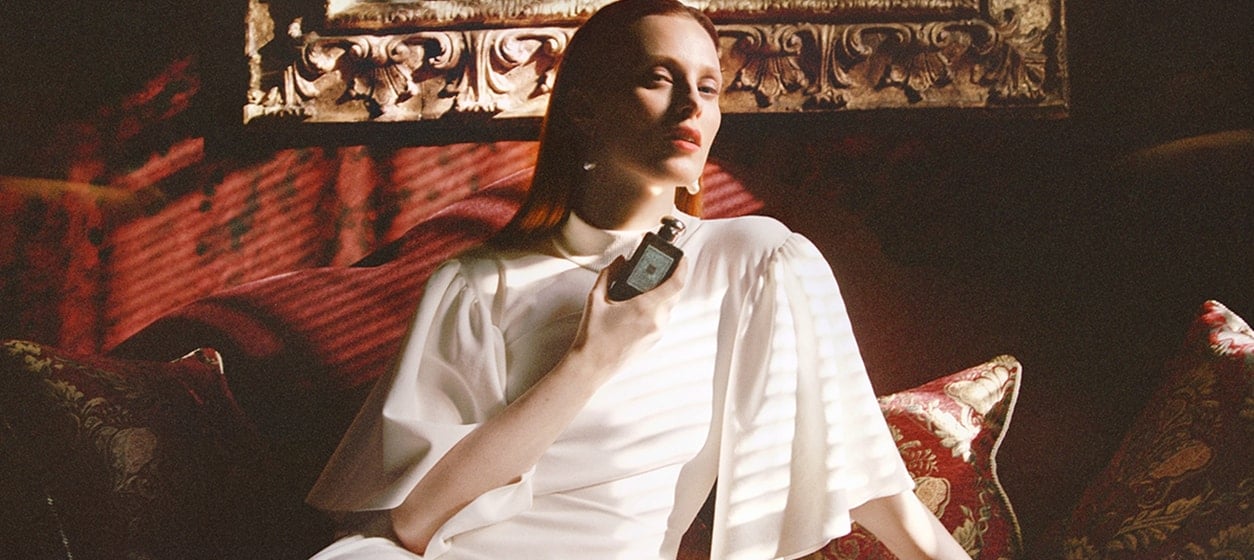 "I'm such a hoarder of fine things – nice shoes, ceramics and jewellery – I always want to hunt for something that is unique and very in-tune with my taste. I love finding things with a story, so discovering the thoughtfulness in the process of creating the Cologne Intense scents adds so much value to me. There is something mysterious and opulent about the collection that I find both charming and intriguing," says Karen. Our Cologne Intense Collection travels the world for inspiration, seeking out precious ingredients and the finest of materials to create scents that are bold, unexpected and enchanting.
"For me, many of the Cologne Intense scents embody power and strength. They are a bit grittier, more masculine and headier in their aroma. I love Vetiver & Golden Vanilla as its warming and earthy with a soft romantic side too, it's the kind of scent that I would reach for when I'm dressing up for an occasion. It's like pulling out couture for an evening!" Fine praise from a supermodel and fashion's foremost muse. "What I am most excited about is Velvet Rose & Oud as a Hair Mist. It's about time we did a hair mist! It's an elegant scent but it's still playful with such a lovely and modern way to wear scent, particularly when travelling."

She may not forget her first love, but consider Karen's head officially turned.
"There is something mysterious and opulent about the collection that I find both charming and intriguing"