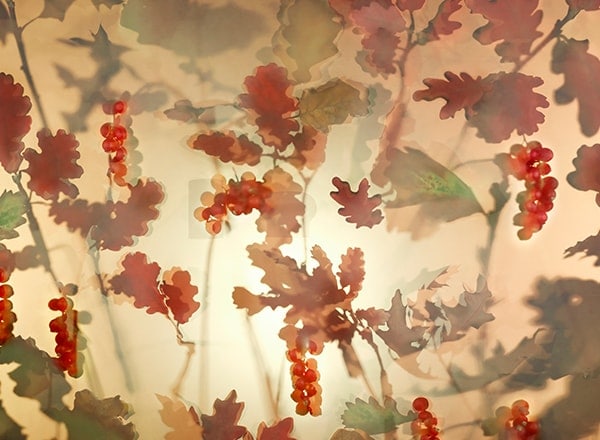 Mysterious, majestic & magical
Close your eyes and think of an English forest. A spellbinding place of enchantment, where the echo of wandering knights and legendary outlaws reverberates on the breeze. At the centre of it all is the mighty oak. The lion of trees. An eternally resonant emblem of endurance, nobility and steadfastness. The essence of British character, with roots embedded in folklore and myth.

King Arthur's Round Table, that famous symbol of democracy, was made of oak. Robin Hood and his band of roguish fugitives slept in the arms of the oak trees in Sherwood Forest. Even royalty owes a debt of gratitude to the oak, with Charles II taking refuge in its branches after the Battle of Worcester. You can make indelible ink from oak. It has been used to write everything from the Magna Carta, Newton's theory of relativity and Mozart's music, while Rembrandt and da Vinci are said to have used it for drawing. And then, there's its scent. Which is where we come in.
The English Oak Collection is a summoning of the British woodland. The spirit of that magical place, encapsulated and enhanced. That's because we performed a little trick with our oak, as our master perfumer Yann Vasnier explains: 'For this project we created an exclusive variant of the wood; a roasted oak. It has a beautifully rich, smoky feel that adds real depth to a fragrance.'

It's a time-consuming process that sees the oak chips roasted at high temperatures for five hours. What was already woody and earthy becomes deeply layered and rich. And, exclusive to us for five years (thought we'd mention that). Blended with the bright, juicy bite of redcurrant,; these red fruity jewels bring a note of citrusy sparkle. The English Oak' Collection's other pairing is with green hazelnut, lending a spicier, more aromatic, spicier character. The tree that has rescued royalty, hidden outlaws and represents British backbone deserves incredibly special treatment.
"The English Oak Collection is the spirit of the British woodland, encapsulated and enhanced"