Shining a light on mental health: Jo Malone London and UNICEF working together to support children's mental health.

For more than 10 years, Jo Malone London has been committed to helping stamp out the stigma surrounding mental health, focusing on raising awareness and providing support through inspirational charities.

Having begun a partnership with UNICEF in 2022 as part of its wider charitable efforts, from 2023 Jo Malone London has chosen the leading children's charity as its global charity partner. UNICEF works in more than 190 countries to reach the children and young people in greatest need. Its mental health and psychosocial support programmes enable more than 47 million children – and their caregivers – globally to access support.

With half of all mental health challenges starting by the age of 14 and three quarters by age 25 – and more than one in seven adolescents aged 10-19 now living with a diagnosable mental health condition – it is clear that, today, collectively protecting and promoting our mental health has never been more important.

Acting early to support young people and caregivers has a major impact when it comes to breaking the cycle of mental health challenges that affect so many. Working together with UNICEF, Jo Malone London can continue the work already undertaken in this area, proactively changing the future by investing in the mental health and wellbeing of young people.

To date Jo Malone London has donated more than $3.5 million to charities working in mental health.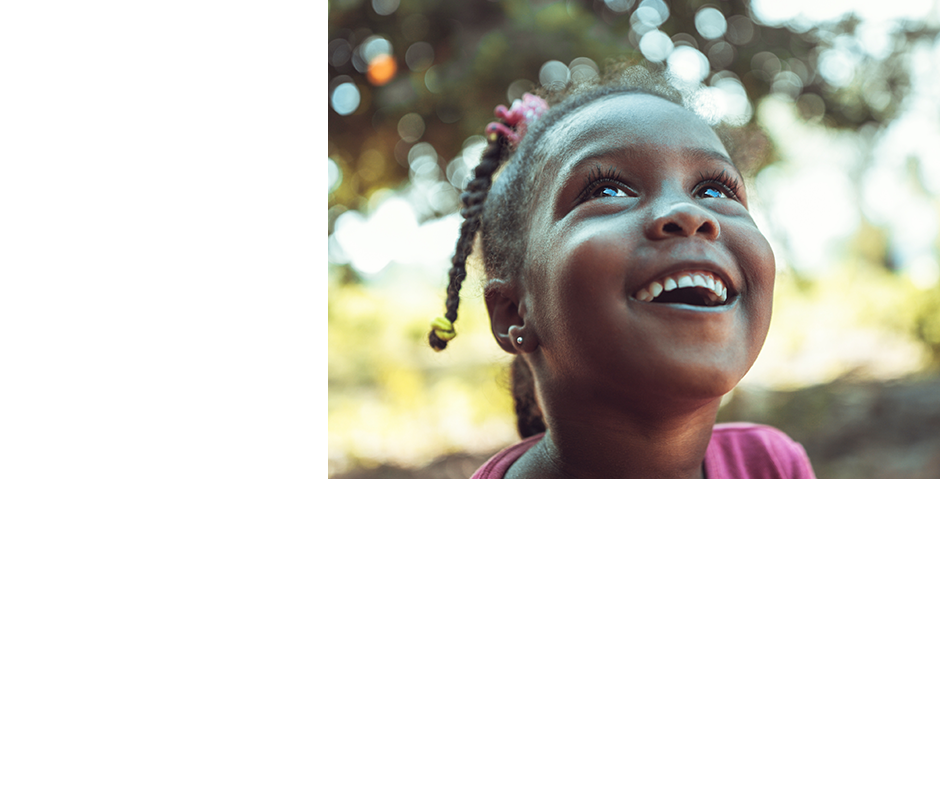 Our Global Charity Partner – UNICEF
UNICEF works in more than 190 countries, often in the world's toughest places, to reach the children and young people in greatest need. UNICEF advocates for the protection of children's rights, to help meet their basic needs and to expand opportunities so that they fulfil their potential.
Working to promote positive connections and conversations by tackling stigma, shame and lack of understanding on mental health, UNICEF'S mental health and psychosocial programmes reach more than 47 million children and caregivers in 130 countries.
Images used are commercially licensed. Children featured are not beneficiaries of UNICEF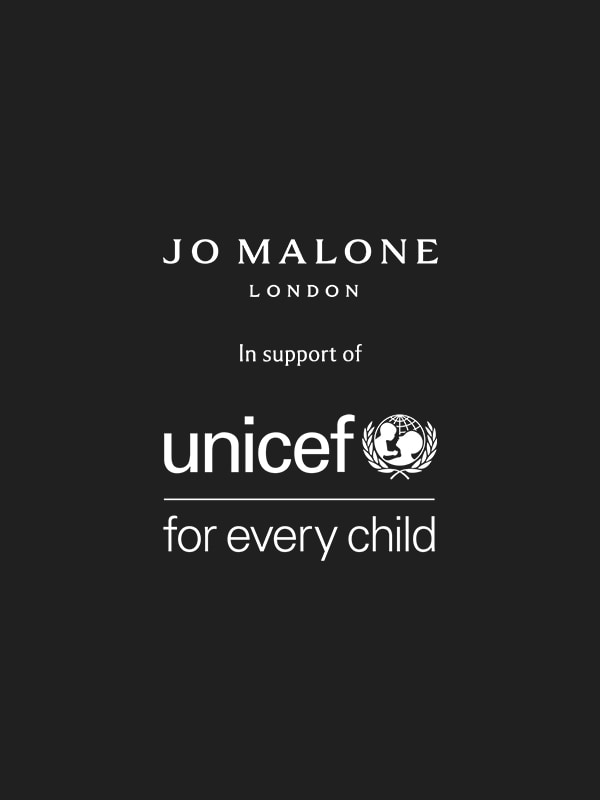 UNICEF's mental health and psychosocial programmes reach more than 47 million children and caregivers in 130 countries
We are also furthering our commitment to mental health by donating $2 million globally between Monday 10 October 2022 and Monday 9 October 2023. This includes a $1 million donation to our new global charity partner, UNICEF, and a further $1 million donation divided across local charities through our Charity Candle collection.
From 2023 to 2025, Jo Malone London is committed to raising a further $3.5 million for UNICEF's work through the sale of the Charity Candle collection, as well as consumer check-out donations and employee fundraising activities.

Our mission has always been to inspire, connect and uplift people through fragrance, something that is supported in part by sales of our Charity Home Candles.

The candles are inspired by the natural world. White Lilac & Rhubarb offers a daring juxtaposition of tart rhubarb and floral notes of soft lilac, while Peony & Moss grounds the gossamer lightness of delicate peonies in earthy green for a verdant fragrance. Lily Of The Valley & Ivy captivates with green ivy and delicate lily of the valley.
Jo Malone London will donate a minimum of 70% of the recommended retail price ($120) of the Charity Home Candle (excl. GST) sold between 1 July 2023 and 30 June 2025 to the Australian Committee for UNICEF (a registered charity, number 060 581 437). The funds will help UNICEF tackle the stigma around mental health and provide support for children, young people and caregivers globally.

UNICEF does not endorse any company, brand, product or service.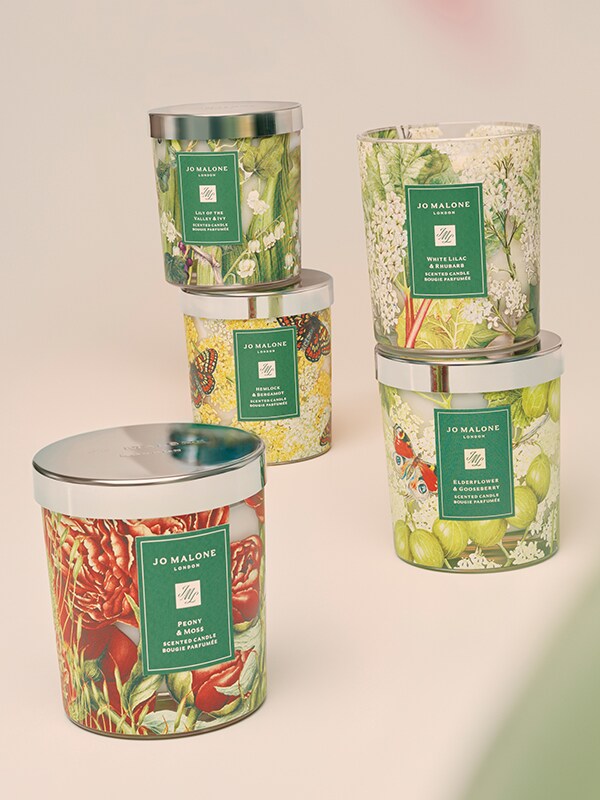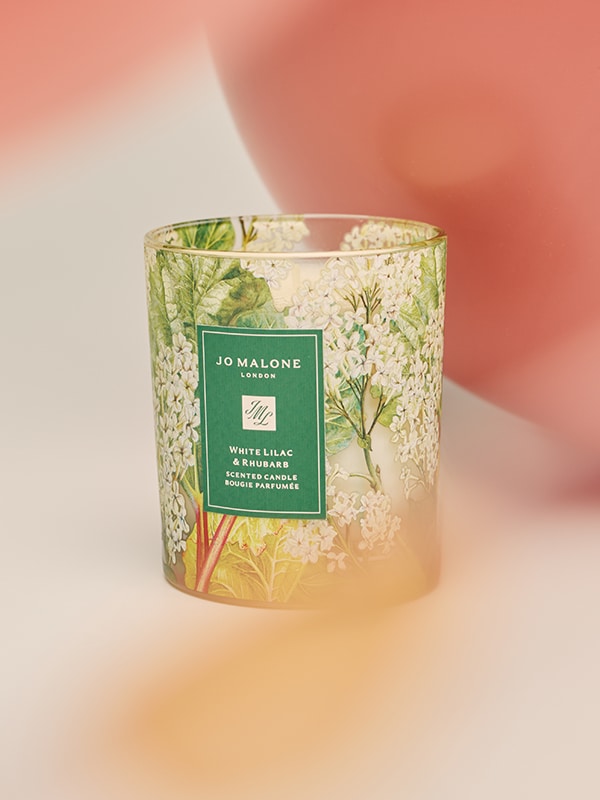 Complimentary Gift Wrapping
The perfect present, all wrapped up
Complimentary Delivery
On all orders over $50
Complimentary Samples
Try something new with your next order